NYrture's logo is a derivative of a mathematical function known as a Fermat's spiral, often found in nature.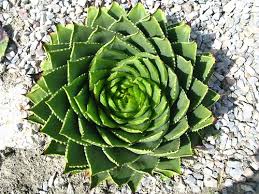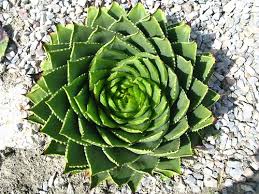 The Fermat (or parabolic) spiral is a well-studied geometric shape/function described by the mathematical equation: r2 = a2θ. [1; sorry, 2's here meant to be superscripted]. Anyway, the really cool thing about this spiral is that it is such a ubiquitous pattern in the natural world, particularly in the shape of plants and flowers as shown above.
"In disc phyllotaxis, as in the sunflower and daisy, the mesh of spirals occurs in Fibonacci numbers because divergence (angle of succession in a single spiral arrangement) approaches the golden ratio. The shape of the spirals depends on the growth of the elements generated sequentially... The angle 137.508° is the golden angle which is approximated by ratios of Fibonacci numbers.", to quote directly from Wikipedia, whose links here are useful to explain this better than I could [2].
I love the ying-yang center of this shape and the lack of closure in the circle formed around it, spinning indefinitely outwards. The dual nature of the shape reflects the fact that NYrture New York Natto is created from only TWO simple ingredients: GMO-free soybean and Bacillus subtilis bacteria.
Also, the slightly irregularly shaped dots which form our spiral logo are meant to represent both the soybeans and bacteria which make up NYrture New York Natto.
References: (1) http://www-history.mcs.st-and.ac.uk/Curves/Fermats.html (2) Wikipedia [Fermat Spiral] https://en.wikipedia.org/wiki/Fermat%27s_spiral (3) http://mathworld.wolfram.com/FermatsSpiral.html